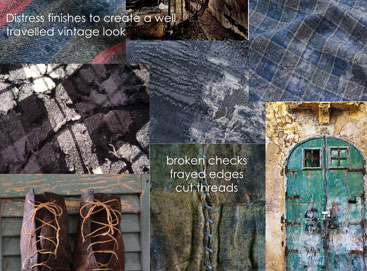 Fabrics
Duratex enjoys the distinction of being one of the major manufacturer and exporter of fabrics. Our clients can vouch for the fine quality of textile fabrics we provide. Our manufacturing units are equipped with state-of-art machineries. They ensure the produce of fabrics with class. Our services are on par with the international market standards as we cater to their needs with utmost efficiency. Among the many fabrics we produce, we are known for our casual shirting's. The fabrics used for our shirting's include 100% Cotton, Cotton blends with Linen, Polyester, Rayon, Viscose and Spandex. All the blends are being produced for yarn dyed checks and weft stripes, yarn dyed engineering panels, all over prints, border prints, panel prints, Jacquards, Double cloth panel and all over Jacquards, our new collection Indikos comprises of 100% cotton Indigo in twill checks, Dobbie's and Jacquard patterns.
Due to high demand from international markets, we export approximately half of our total production to overseas buyers. Our products have been well received internationally passing every stringent quality control measure without any hassle.
Export destinations include Indonesia, Malaysia, Sri Lanka, Bangladesh, Thailand, Singapore, USA, Canada, Peru, Argentina, Mexico, Guatemala, Colombia, Panama, Egypt, Spain, Morocco to name a few. Our textile exports to several European countries as well as South America have strengthened.
Export items include woven shirting's, and readymade garments, Made-to-order items may also be produced on demand.
As a leading manufacturer and exporter Duratex is known not just for the quality of its merchandise, but also for their timely delivery. We respect the value of our customers' time and do everything within our purview to ensure that deliveries are made on schedule.
The reason behind our exports and international deals are our power-packed machineries that have helped us manufacture with excellence.